General Contracting
Frontier Builders offers numerous contracting services for commercial, industrial, oilfield, and agricultural clients in the public and private sectors throughout Saskatchewan and Alberta, Canada. We have respected experience and expertise in:

Design & Build
Consulting
Construction & Project Management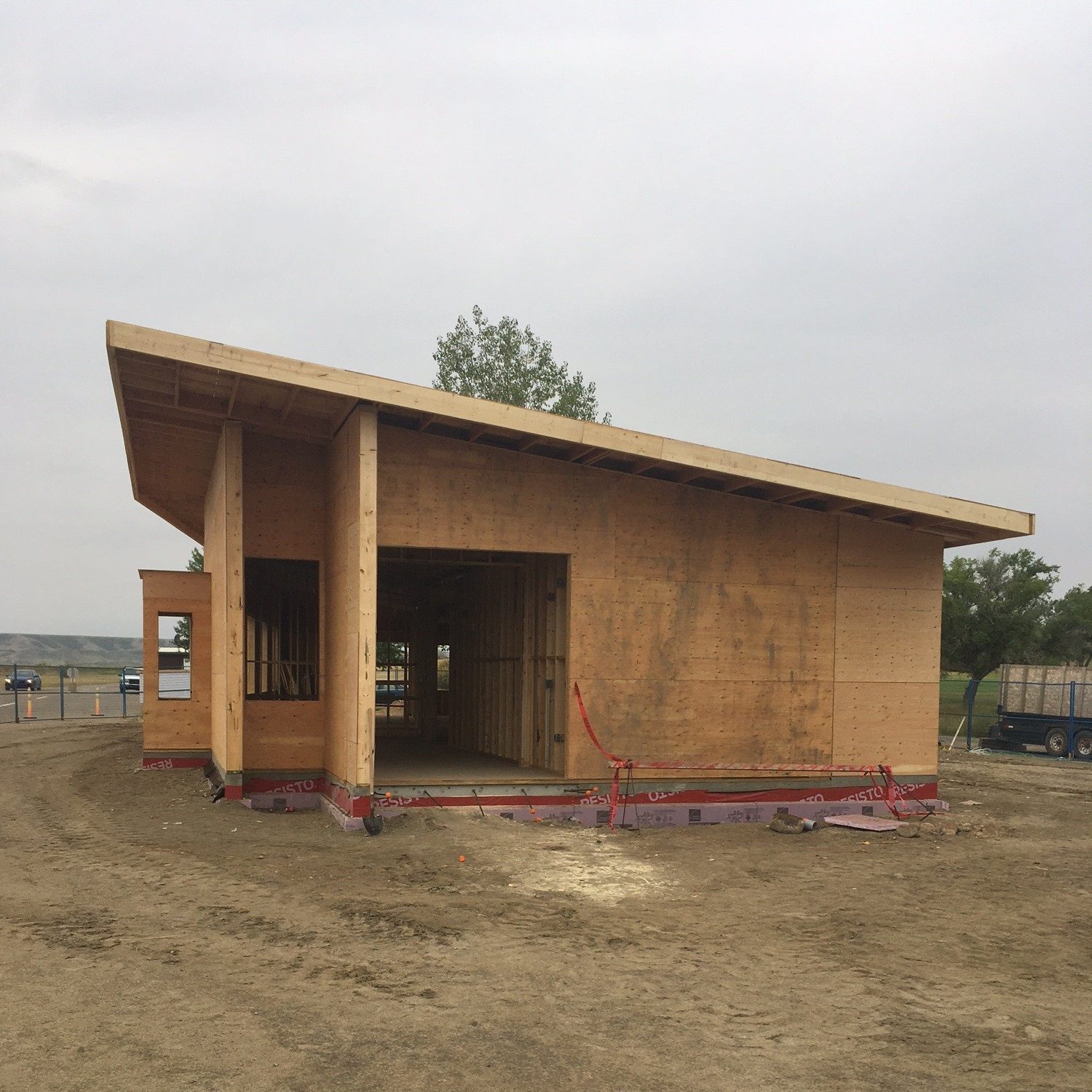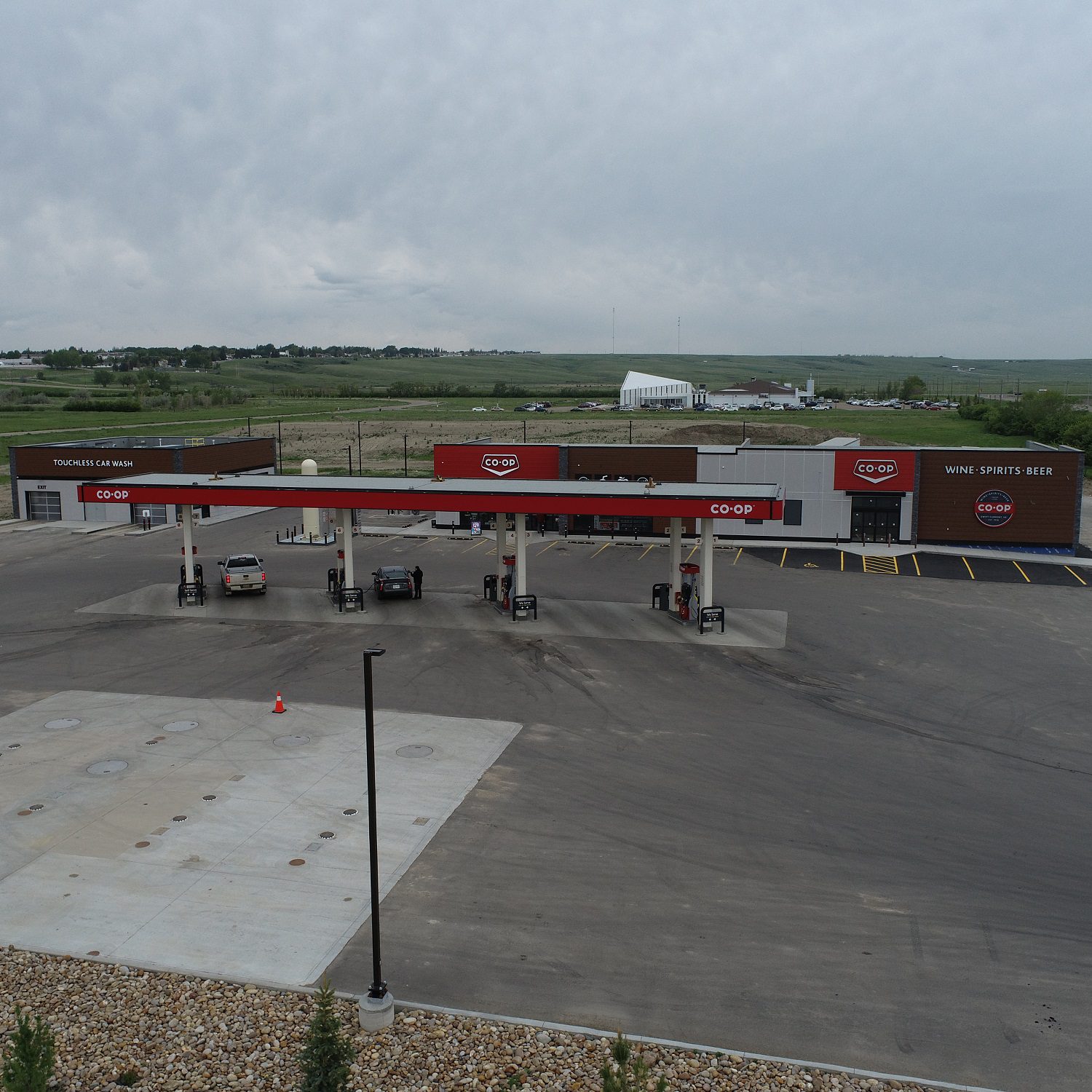 Construction Management
We can manage every aspect of your project, from concept to completion, in either the public or private sector. Over the years, we've overseen projects as wide-ranging as schools, hospitals, restaurants, hotels, financial institutions, and farm equipment dealerships. Our services include:

Design
Contracting
Estimating
Scheduling
Site Management
Safety Implementation
General Supervision
Budgeting
Project Closeout
Design Build
We offer building design, specializing in structural framing and roof membrane systems, at each of our Swift Current, Moose Jaw, and Lloydminster locations. Our design build work has included:
Public Facilities
Pre-Engineered Butler Buildings (see below)
Special Builds (such as Moose Jaw's Islamic Centre)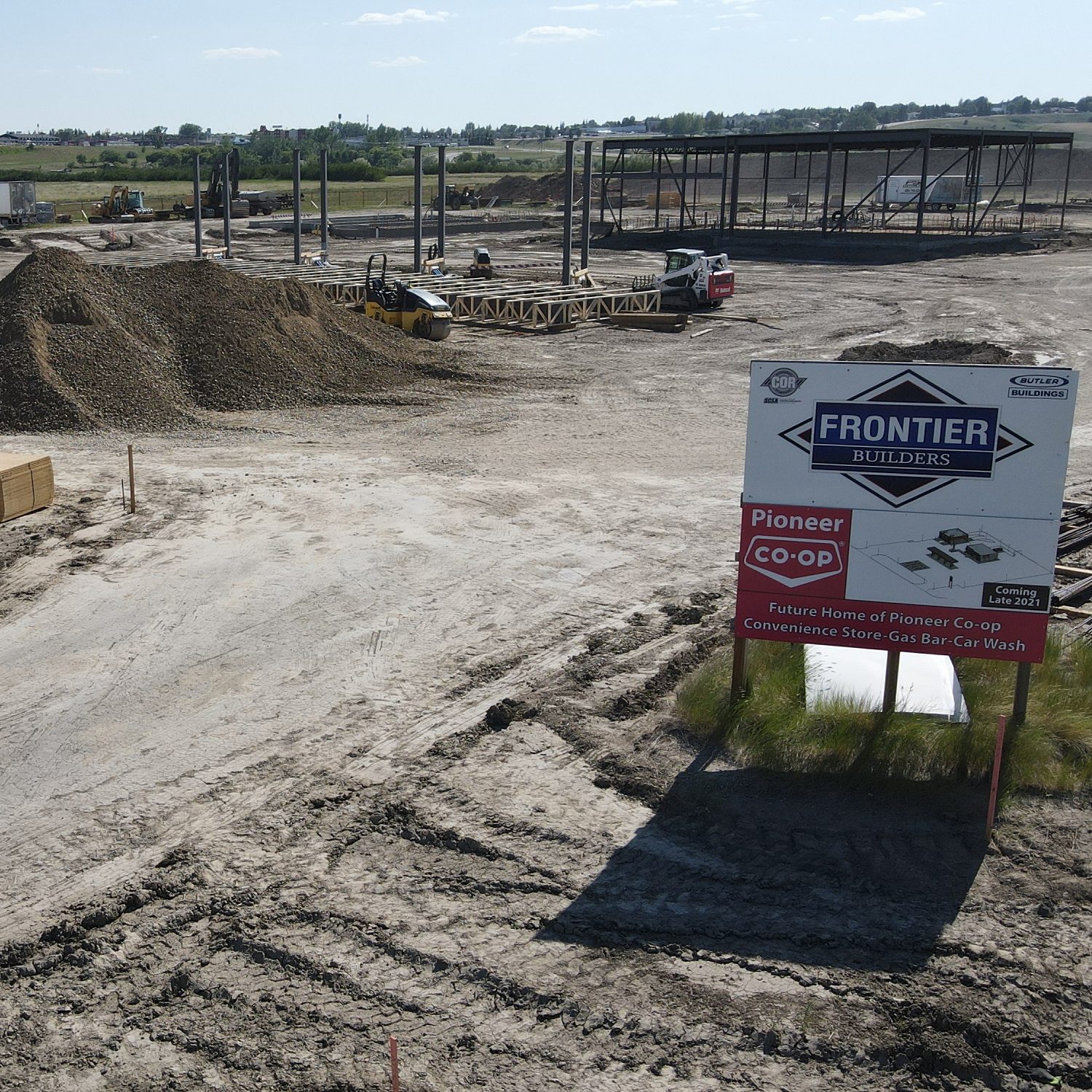 Butler Manufacturing™ Pre-Engineered Steel Buildings
For more than 100 years, the Butler name has been synonymous with building innovation. It all began with the idea to factory-produce building systems, and it continues today with new products and services that set industry standards.
Why choose Butler buildings?
Butler projects are well-known for being delivered on time and within budget. Frontier Builders is experienced at managing every aspect of the project and will:
Develop proposals, designs, and project plans.
Show you the options and cost savings available with Butler pre-engineered steel buildings.
Perform the surveying and logistics.
Build long-lasting concrete foundations and floors.
Carry out the construction.
Learn More
Frontier is part of Butler's hand-picked network of trusted builders. When you take advantage of Butler's leading designs, innovations, and durability for your commercial, industrial, or farm build, you can expect:
Top Quality: Butler continues to set new industry standards with innovative products and services. From finishes to rust-preventing weathertight seams, Butler buildings provide unmatched durability and lasting value.
Cost-Effectiveness: Butler's pre-engineered designs, adaptability, and straightforward construction mean more cost-effective building processes. Office facilities, public and recreational facilities, institutions, restaurants, retail stores, showrooms, manufacturing facilities, and agricultural buildings are all possibilities with Butler and Frontier Builders!
Multiple Design Options: Whether you're building a cattle shelter, an industrial shop, or a brand-new restaurant, Butler and Frontier have the experience and cost-effective options you need to take advantage of!
Give us a call at (306) 773-2974 to discuss your idea for a Butler Manufacturing™ pre-engineered steel building. You can also visit Butler's website at www.butlermfg.com.
Renovations
Frontier Builders can take on your renovation project, whether for your business, industrial facility, or agricultural building. Our experienced team of construction experts can help with:
Structural Restoration
Interior Restoration & Repair
Exterior Restoration & Repair
Renovation Contracting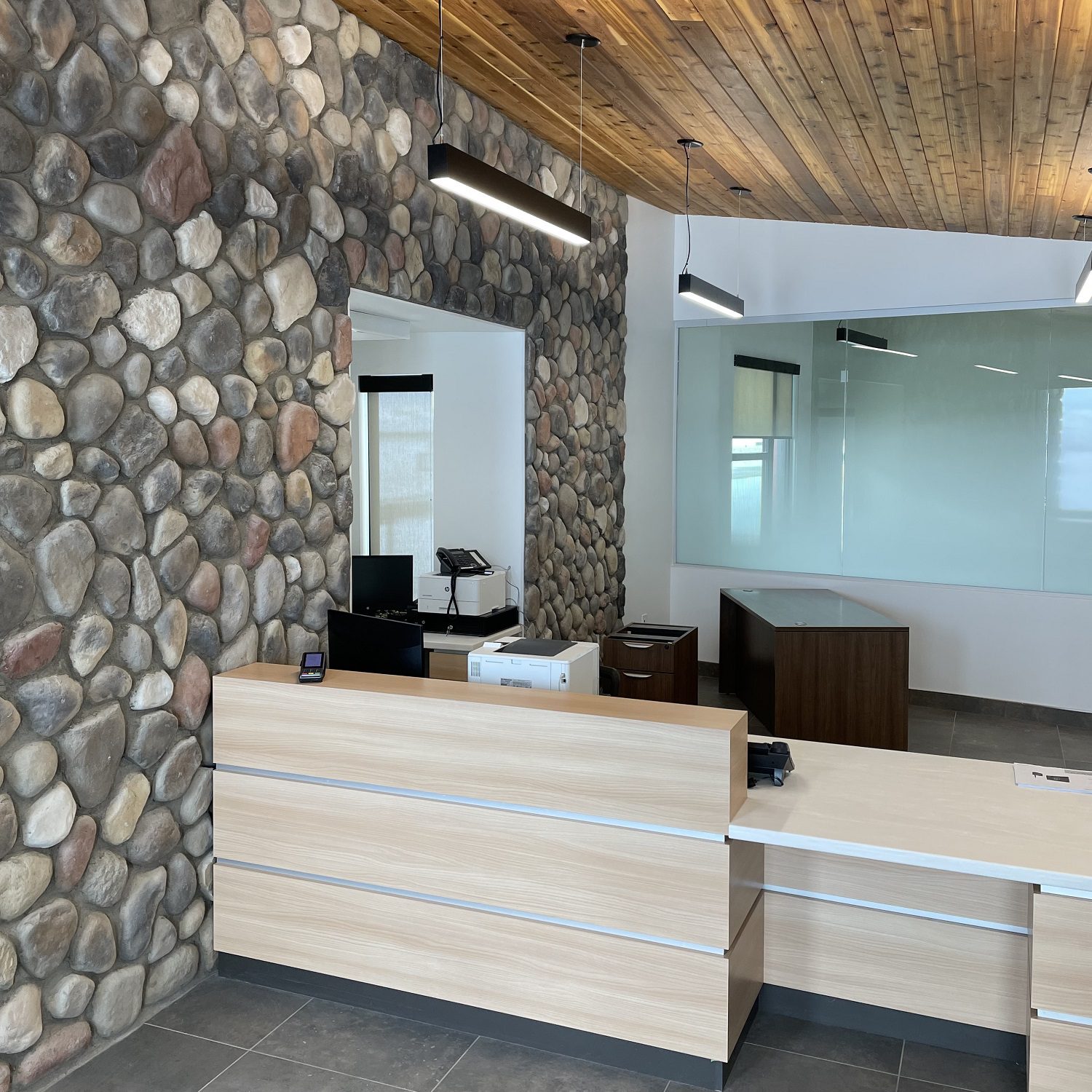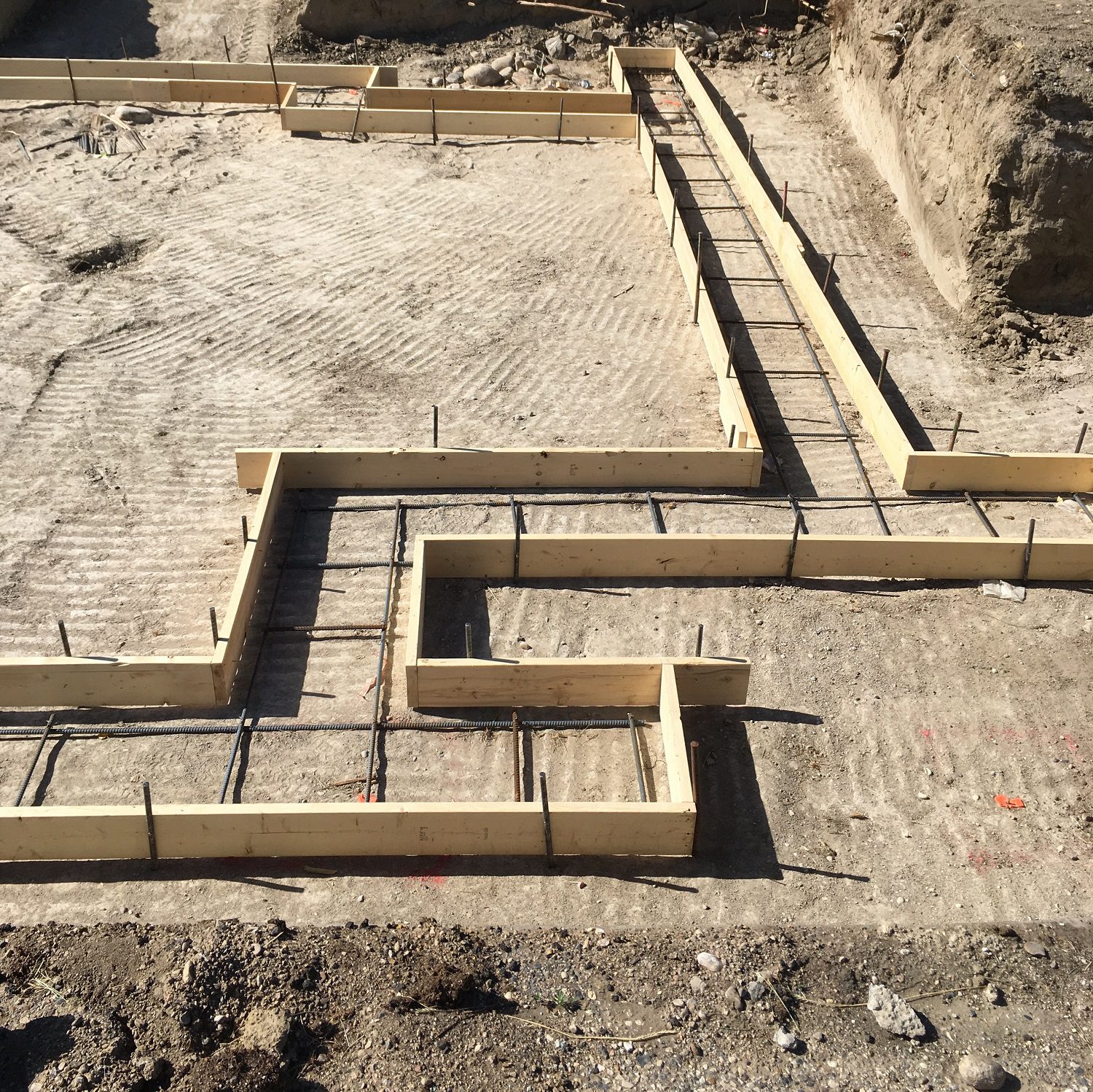 Concrete Services
Concrete is a versatile material, preferred over other options for its durability, appearance, and low maintenance. Frontier Builders has considerable experience creating high-quality concrete products with eye-catching curb appeal. Whether you need a concrete product for a custom build, a pre-engineered building, or your own project, we can develop foundations, slabs, and columns of any size and weight capacity. We also provide precast concrete and create specialty mixes, such as polymer-modified and self-compacting concrete.
Let us know how we can help bring your vision to life!